McGinn Law Offices' offers a full range of corporate legal services including all forms of merger, acquisition, joint venture, and financing transactions, and all aspects of buying and selling businesses.
Every purchase or sale of a business is complex. No matter the size of the business is question, the careful buyer or seller has a long list of considerations to review to ensure that the deal is prudent and secure.
The attorneys at McGinn Law, PC provide representation and advice for individuals and corporations in all tax issues with the Internal Revenue Service, the U.S. Department of Justice, Tax Division, and the Massachusetts Department of Revenue.
There is a tax aspect to almost every corporate transaction. Sometimes this tax issue may be clear, but more important are the significant tax issues that are often not obvious to anyone not trained as a tax lawyer.
McGinn Law's family business mediation services will provide you with a comprehensive program to resolve problems that have arisen in the course of running a partnership, family business, or a closely-held enterprise.
The Massachusetts litigation attorneys at McGinn Law, PC handle a diverse array of civil litigation. At the outset of each case, we work with our client to assess strategy and develop a plan focused on the most cost effective steps to achieve the client's goal.
Massachusetts Business Lawyer
Home
»
Massachusetts Business Lawyer
Speak with an experienced Massachusetts business lawyer at McGinn Law, PC. With offices in Danvers and Cambridge, MA, we help companies, entrepreneurs and executives meet their wealth creation objectives. We provide business law counseling and representation for businesses small and large, from the spark of an idea, through each inflection point of development. We always, seek to tailor our services to suit precisely each client's particular needs, and, provide solutions that are timely, practical and affordable. We do this by listening intently, thinking creatively and, where needed, challenging conventional wisdom.
The Massachusetts law firm of McGinn Law, PC has a well-developed commercial law practice. Our attorneys have advanced degrees in taxation, and practical business and finance experience, which places McGinn Law Offices, PC in an excellent position to guide business clients of all sizes through business purchase or sale agreements.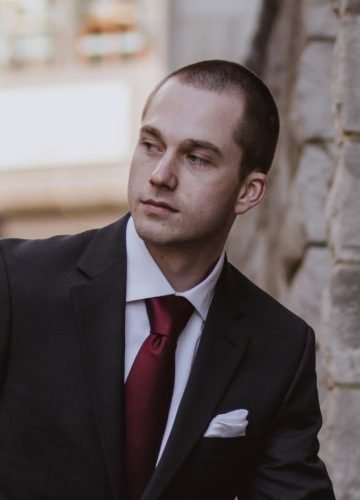 Massachusetts Business Lawyer Services
Financial Analysis to Determine the Best Way to Structure the Deal
Whether you are the buyer or seller, you need to know — above all else — what type of deal structure will best meet your short-term and long-term financial needs. With in-depth taxation and financial knowledge at our fingertips, we analyze the complete financial picture in order to provide clear and current advice regarding the most viable method of structuring the purchase or sale of the business:
Business Formations – C-Corps, S-Corps, LLC, LLP
Business Transactions and Business Contracts
Buying and Selling a Business
Merger or acquisition
Tax-free or taxable
Purchase or sale of corporate assets or stock
Consolidation
There are reasons to make a transaction taxable, including obtaining higher deductions from a step-up in basis. There are also advantages and disadvantages to buying or selling stock versus assets, and acquiring versus merging with a target. The correct course of action will depend on who we represent and the circumstances and assets involved.
McGinn Law Offices, PC has particular experience with international business purchases and sales. In one recent transaction, our attorneys represented an international consulting company on the tax-free acquisition of a competitor, liaising and coordinating with German, Japanese, United Kingdom and French legal counsel, and managing the migration of our client to Delaware for German tax reasons.
Complete Legal Services for a Business Purchase or Sale
The potential legal and financial pitfalls of a deal to purchase or sell a business do not end when the due diligence checklist is complete. The attorneys of McGinn Law Offices, PC stay with our clients until every last agreement has been finalized and performed. We write and review consulting agreements, non-compete agreements, new commercial leases, new employee handbooks and contractor agreements, and all other legal documents necessary to finalize the transaction.
Call our office to schedule your initial consultation:
In Cambridge, MA: (617) 229-9974